To ensure Netball is accessible removing the barriers of travel, all clubs, schools and community groups have the opportunity to apply to their endorsed Mother Earth futureFERNS Netball Centre to be an 'endorsed venue'.
All players would register with the Netball Centre and choose which venue was closest, easiest or most suitable for them to play at. The training of the Junior Co-ordinators and Star Helpers would be co-ordinated by the Netball Centre and would develop a local network.
All Mother Earth futureFERNS 'endorsed venue' providers are required to meet the same expectations as the 'endorsed providers' and are also provided with the same benefits.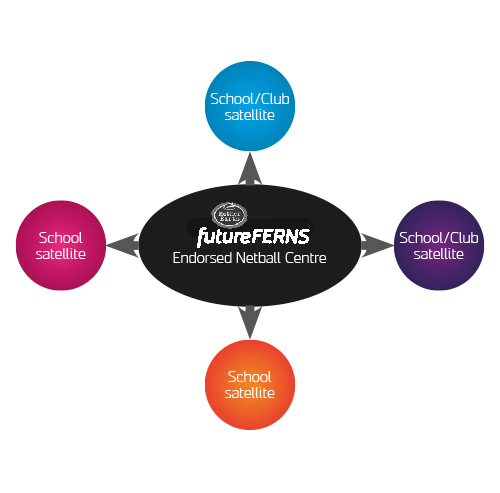 Sign up now by finding the Netball Centre closest to you and apply to be an endorsed satellite Mother Earth futureFERNS Netball School.
Contact your Zone Community Netball Manager or Netball Centre for further information.